Joseph Penna
Associate Broker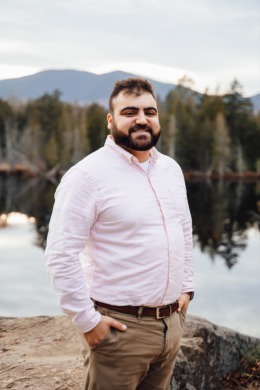 Joseph Penna is a dedicated and experienced Realtor based in Maine, with a passion for helping his clients achieve their real estate goals. Joseph and his team have built a reputation for providing exceptional service and support to his clients.
Joseph understands that buying or selling a home can be a stressful and overwhelming experience, and he is committed to making the process as smooth and stress-free as possible. He works closely with his clients to understand their unique needs and goals, and he leverages his expertise and resources to help them achieve success.
As a trusted advisor to his clients, Joseph provides expert guidance throughout the buying or selling process. He uses his in-depth knowledge of the local market to help his clients find the right property or attract the right buyer. He is also a skilled negotiator, and he works tirelessly to ensure that his clients get the best possible deal.
Joseph is committed to providing his clients with the highest level of service and support. He is always available to answer questions, offer advice, and provide guidance, and he is dedicated to making sure that his clients are completely satisfied with their real estate experience.
If you are looking for a trusted and experienced Realtor to help you buy or sell your home in Maine, Joseph Penna is the right choice. Contact him today to learn more about how he can help you achieve your real estate goals.
Pending 331 Long Falls Dam Rd
New Portland, ME 04961