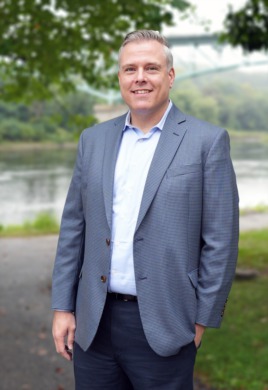 Matt Harrington is thrilled to begin a new career in real estate, bringing with him over 16 years of dedicated service as a Police Officer in Southern Maine. Born and raised in Maine, Matt is deeply rooted in the community and is excited to serve people in a new way through real estate.
Before stepping into law enforcement, Matt spent eight years in the fire service in Maine, serving as both a Firefighter and an Advanced EMT. His diverse background doesn't stop there; Matt has served 4 terms in the Maine House of Representatives and is a current State Senator representing York County. He resides in Sanford with his wife, Lauren, and is well-acquainted with the Kennebunk and Sanford areas, making him your go-to real estate advisor for York County.
Matt's commitment to his community is evident in his active involvement with various local organizations. He is a member of the Sanford Elks, a Freemason, and a Shriner with Kora Temple. Additionally, Matt has volunteered on his church's board of trustees, where he rose to the level of vice chairman and later Chairman.
With a strong work ethic, diverse background, and deep community ties, Matt Harrington is uniquely positioned to guide you through your real estate journey. Whether you're buying or selling a home, Matt's local expertise and commitment to service make him the ideal choice for all your real estate needs.
Connect with Matt Harrington today and take the first step in making your real estate dreams a reality.