Matthew Pouliot
Broker, Commercial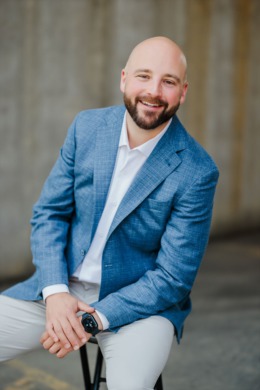 Matthew Pouliot is a passionate Maine Realtor® whose main goal is to help his clients solve their real estate problems. He understands that buying or selling a home can be a stressful and overwhelming experience, and he is dedicated to guiding his clients through the process with ease.
As an experienced Realtor®, Matthew knows that access to the right information is critical in making informed decisions. That's why he goes above and beyond to ensure that his clients have all the necessary information at their fingertips. For buyers, he works tirelessly to provide them with access to all the available options in the market, and he makes sure that they don't miss anything in the home-buying process. Matthew also ensures that his clients buy their home at a fair price and with no surprises.
For sellers, Matthew helps them price their homes correctly and get maximum visibility in today's competitive market. He advises them on what's most important to getting their homes sold quickly, and he pays close attention to detail to ensure that the home sale stays on track and closes on time.
Matthew's passion for real estate shines through in his work every day, and he is committed to helping his clients achieve their real estate goals. If you are looking to buy or sell your home in Maine, don't hesitate to contact Matthew Pouliot to put his expertise and dedication to work for you.