Tiffany Masse
Associate Broker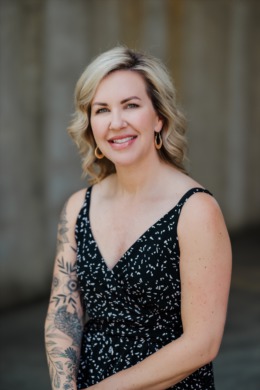 Tiffany Masse is a passionate and dedicated Realtor, wife, and mother based in Maine. She is a true local at heart, and always looks forward to the changing of the seasons in Maine, especially the first smell of fall.
As a mother of two kids and a dog mom to her goldens, Tiffany knows the importance of family and understands the unique needs of families looking to buy or sell a home. When she's not working, she can often be found driving her kids to their various sports activities, or enjoying summer nights on the boat or exploring local trails on her side by side.
With over twenty years of experience as a hairstylist, Tiffany has developed a keen ability to listen and truly understand her clients' needs. She carries this same skill over into her work as a Realtor, where she takes the time to listen to her clients and understand their unique real estate goals and aspirations.
Tiffany understands that buying or selling a home can be a stressful and emotional experience, and she is committed to easing her clients' stress and guiding them through every step of the process. She uses her knowledge of the local market and her strong negotiating skills to ensure that her clients get the best possible deal.
If you are looking for a dedicated and passionate Realtor who truly cares about her clients, Tiffany Masse is the right choice. Contact her today to learn more about how she can help you achieve your real estate goals.